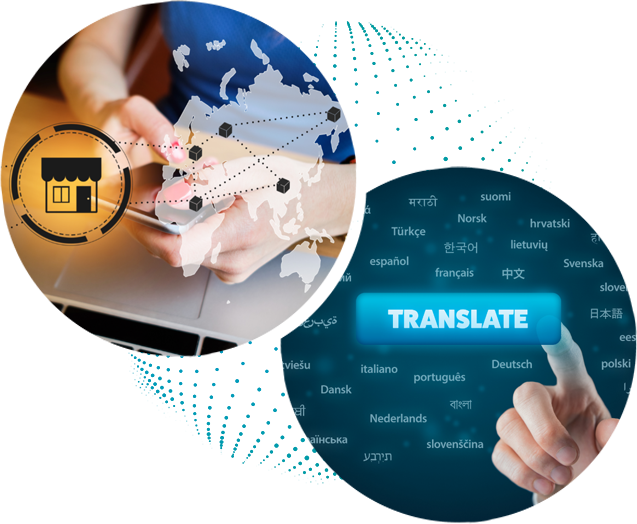 Localization &
Translation
It definitely needs an expert to understand the nuances and differences translation and localization can have on your content. If a seasoned, multi-lingual DTP partner, is what you are looking for, your search will end with Vision Global.
Vision Global, for about 2 decades now, has been pioneering in translation and localization services for global customers. Our extensively skilled and linguistic proficient teams maintain the highest standards of typography. We have handled translation and localization in more than 90+ languages. We have Language Service Providers (LSPs) who can understand the emotional messaging and cultural differences of your target audience. We use 'state of the art' tools and operate on robust production and quality control processes to ensure seamless delivery of your localization and translation projection within in agreed TAT (turnaround times).
Vision Global has been providing the following services (but not limited to) to its clients across North America, Europe and Asia.
Text Extraction (OCR Scanning)

Source Recreation

Template Creation

QA Checks – DTP/HTML

Target Check Fix

Conversion or Output Generation

Quality Audit of Translated Materials

End to End Multilingual DTP

Fixing the Layout of Translated Material

Style Sheet / Template Designing Image Conversion
Vision Global has handled the translation & localization on various platforms; the most common of them all are
Apps

Manuals

Documents

Website

Banner